Brad Huber
Senior Facilities Manager
E-Mail:

I was born in Minneapolis, Minnesota in 1955, and grew up across the street from the Twins and Vikings Stadium, back in the day when the only rule was to be home for dinner. I attended St. Kevin's Catholic School through 6th grade and then continued through high school in Bloomington Public Schools. I always tinkered with mechanical stuff, so it worked out that I attended Dunwoody Industrial Institute, then spent over 40 years working with commercial and industrial HVAC equipment. I stayed involved with the Catholic Church all my life, and my wife, Rachelle, and I were married in 1985 at Pax Christi Catholic Church in Eden Prairie, Minnesota. We moved to Sun City in August 2014 and eventually God's plan led me to The Worship Place. My life experience with buildings is being put to good use in this House of God. A good plan indeed.
Rachelle Huber
Pastoral & Membership Coordinator
E-Mail:

I was born in Québec, Canada and grew up in a small French-Canadian town in the Laurentides, northwest of Montréal. My family and church life, as well as schooling were all in French. Interestingly, to this day, I still pray and count in French. Shortly after arriving in the United States in 1974, I was stationed with the Canadian Consulate in Minneapolis, Minnesota. In 1980, I became a naturalized citizen, logistically a Minnesotan. My career involved working with international executives, and I specialized in Administration, Facility and Office Management, as well as Human Resources. Fluent in French and English, my continuing career path led to companies such as Honeywell and Mall of America. I was part of the original team involved in opening "Mall of America." My husband, Brad, and I moved to Sun City in 2014 escaping a record-setting cold winter in Minnesota. Our interests include golf, music, reading and auto racing.
Laura Hunter
Communications Coordinator
E-Mail:

My beginnings in administrative church work began in 2001 when I became a Pastor's Assistant for a new church plant in Mt. Airy, Maryland. As 1 of 2 staff members, my duties ranged from financial tasks to event/worship planning, ministry organization, and volunteer coordinating. After raising our 2 children, Scott and Jessica, in Maryland, my husband, Tyler, and I moved to Georgetown in 2009, back to the town of our alma mater, Southwestern University, where we had met in 1983. We decided it was time to live closer to extended family, who reside in Sun City and San Antonio. I came on staff at The Worship Place in May 2010 as Secretary, and then Church Editor. After taking a brief leave of absence in 2016-2017, I returned in November of 2017 as Communications Coordinator. It has been exciting to be a part of all the changes and growth that have taken place, and I am honored to work with such an enjoyable and loyal team.
Kay Merritt
Finance Assistant
E-Mail:

I hold a Bachelor of Arts Degree in Business Administration with minors in Accounting and Management, and spent most of my career working in Administration, Personnel or Accounting in various industries. I am a retired First Sergeant from the U.S. Army with 21 years of combined active and reserve service. My father was also in the military, so this has given me the opportunity to live extensively in international locations. My husband, Ron, and I have a shared family with five children, eight grandchildren, and six great-grandchildren. I have had the privilege of working in the accounting office at The Worship Place since 2009.
Janie Peak
Business Administrator
E-Mail:

My family moved to Georgetown, Texas when I was 15. I graduated from Georgetown High School and then attended Southwestern University where I received a degree in Accounting. Shortly after I graduated, I married David, my high school sweetheart. My first job after graduation was working as an auditor for 2 years at KPMG, a large Public Accounting firm. During my time at KPMG, I passed the CPA exam and received my license as a Certified Public Accountant. My next job was working for a high-tech firm in Austin, which I loved, but was away from home too much. So, in 1998 I started my own accounting practice working with several local real estate developers, so that I could be home with my 3 children. After running my own business for 16 years, I heard from a dear friend that The Worship Place was looking for a new Accountant and I applied for the job. I have thoroughly enjoyed being here and have seen tremendous growth in such a short time. The Worship Place is a wonderful place to work and has truly been a blessing to me!
Karen Quillen
Services and Events Coordinator
E-Mail:

Born and raised in Southern California, my husband, Dennis, and I have loved living in Sun City since 2009. I earned a bachelor's and master's degree in Business and worked in the insurance and banking industries prior to beginning a teaching career. After 24 years in the classroom, I retired in 2009 and we pulled up our California roots and transplanted ourselves in Texas. After being "retired" for 6 years, I felt I had a calling to serve and that brought me to my position at The Worship Place. It is a blessing to work with the staff here and to serve the wonderful people who call this their worship home. Dennis and I are very proud of our two sons, Erik and Ethan. Erik and his wife, Holly, are parents to our two wonderful grandchildren, Jadon and Ellie, and live in South Pasadena, California. Ethan and his wife, Andrea, live in Fairlee, Vermont. It's good we enjoy travel; they have given us the true "coast to coast" experience.
Frank San Miguel
Facilities Manager
E-Mail:

I was born in Taylor and grew up as the oldest son with many responsibilities. I worked as a painter in Houston before returning to Taylor to work as a router operator. In 1994, I joined the staff at Southwestern University as a building attendant, and after 20 years, retired from the University in November 2014. I have been on staff at The Worship Place since June 2014 and feel very blessed to work here. I enjoy bike riding, reading, fishing, and spending time with family.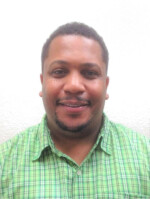 Vincent Wiley
Media Coordinator
E-Mail: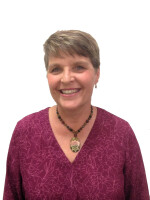 Kim Glenn
Receptionist
E-Mail:

Christy Newberry
Assistant Worship Leader
E-Mail:

I grew up on a farm near Floydada, TX where I spent my childhood singing with my mom and sister in church. I had the privilege to tour with the Continental Singers for two summers, sharing the message of Jesus Christ in Brazil, South Africa, England, Scotland, Belgium, and the United States. I attended Wayland Baptist University in Plainview, TX where I met my husband, Paul. While serving at our first full-time church in Anson, Texas, I completed my Bachelor of Arts degree at Hardin-Simmons University. We spent the next 35 years traveling full-time singing in revivals, retreats, camps, concerts and mission opportunities.
I loved our life on the road singing and ministering together, but I love the opportunity to serve at TWP even more. God has blessed us so much in allowing us to stay in one place, plant roots, and build relationships. The Lord also allows me to spend at least a month each year on mission trips to Ukraine.