Kelly Barnett
Senior Pastor
Office: 512-869-1310, ext. 1002
E-Mail:

My wife, Coletti, and I grew up in Mississippi, met while in college and both graduated from Mississippi College. I earned both Master of Divinity and Doctor of Ministry degrees from Southwestern Seminary in Fort Worth, Texas. We served churches in Mississippi and Texas before moving to Louisiana where we served at The Louisiana Baptist Children's Home. I earned a Ph.D. in Marriage and Family Therapy from the University of Louisiana Monroe, and served on the faculty at Texas A & M University Central Texas in Killeen for four years before joining the staff of The Worship Place in 2011. I was honored to serve in the military as a reservist for forty years including chaplaincy with the Army. We have two children and four grandchildren. In addition to spending time with my "grandbabies," I enjoy bass fishing and playing the guitar.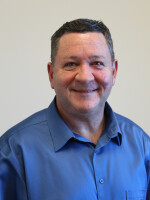 Maury Millican
Associate Pastor
Office: 512-869-1310, 1001
E-Mail:

I am a native Texan. I was born and raised in Houston, TX and nurtured in the Christian faith by loving parents and grandparents. I committed my life to Jesus Christ during my senior year of high school in 1980. I met my wife Linda during our college years while we were touring all over the world with the Continental Singers sharing the good news about Jesus. She played piano, and I played guitar. We were married in Austin, TX in 1984. I earned a Bachelor of Science degree from the University of Texas at Austin in 1985, and a Bachelor of Science degree from Abilene Christian University in 1986. Sensing a call to the ministry, I earned the Master of Divinity degree from Austin Presbyterian Theological Seminary in Austin, TX in 1989. I have served three churches (1989-2009), and I have been an ordained minister in good standing of the Reformed Church in America since 1997. I have served on active duty as an Army Chaplain (2009-2018) with overseas deployments to Iraq (2004-05), Kosovo (2009-10), and most recently Afghanistan, Iraq, Syria, and Kuwait (2016-17). I have been on the pastoral staff at The Worship Place since January 2019. Linda and I have three children and two grandchildren. For personal retreat and renewal, we enjoy our cabin in the piney woods of East Texas.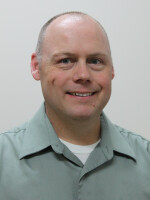 Terry Goodnight
Assistant Pastor
Office: 512-868-0005
E-Mail:

I grew up in Louisiana, where upon graduating from high school I attended Louisiana College, earning a Bachelor of Arts degree in Philosophy and Religion. Having committed my life to Jesus at the age 7 and sensing a call to ministry at the age of 17, after college I attended George W. Truett Theological Seminary at Baylor University, earning a Master of Divinity degree. Since my time in seminary I have served churches in Texas and Virginia. I met my wife Shanna while serving on staff with her at a church in Virginia. I have been on the pastoral staff at The Worship Place since July 2019. I am proud to have served in the Air Force Reserve (1991-1999) while assigned to the 917th at Barksdale AFB. My wife and I enjoy attending theater and concerts, going to baseball games, and watching movies. I enjoy outdoor activities like hiking and camping, and indoor activities like reading and listening to early bop and cool jazz.
Jim Clayman
Minister of Music (Sun City Campus)
Office: 512-869-1310, ext. 1003
E-Mail:

I attended Dallas Baptist College, where I earned a Bachelor of Science in Music Education, and a Master of Music Education from North Texas State University. I previously lived in Georgetown, where I served as Music Minister at First Baptist Church for 20 years, taught choir at the high school and handbells at Southwestern University. I served in churches in Winnsboro and Dallas, as well as Mineral Wells for 9 years, before returning to Georgetown and coming on staff at The Worship Place in 2012. I have enjoyed being a charter member and former president of The Singing Men of Texas, a choir of music ministers that sings in local churches monthly and travels overseas every 2 – 3 years. My wife, Kay, and I were married in 1975, and we have two sons - Jeremy, a business manager for Lockheed, and Christopher, a missionary in New York City – as well as five grandchildren. I love the outdoors; hiking, swimming and playing tennis.
Paul Newberry
Minister of Music (Rocky Hollow Campus)
Office: 512-868-0000
E-Mail:

I was born and raised in Dallas, Texas, accepting Jesus Christ as my Savior at the age of 7. As a teenager, I surrendered my life to the gospel ministry and began focusing my energy in music at my church and in school. My main goal in those early years was learning to play the guitar and sing at the same time! My wife, Christy, and I married in 1978, after which I graduated from Wayland Baptist University in Plainview, TX with a Bachelor of Music Education degree. We soon moved to Anson where I served First Baptist Church as Minister of Music and Youth, as well as received my Master of Music degree from Hardin-Simmons University.
In 1981, we decided to "go out on the road" and travel from church to church "singing for the Lord wherever He opened a door." The Lord blessed us and after 35 years of singing and ministering in over 1,000 churches all over the US and in 4 foreign countries, we found ourselves in Sun City, TX. Christy and I have been serving The Worship Place since August 2016. It has been a rewarding experience to be a part of the growth and worship at the Rocky Hollow Campus as Praise and Worship Pastor.