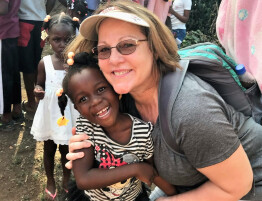 Click here for information about
TWP Mission Trip 2020 with Living Water International
Outreach is part of our DNA. Jesus' command in Acts 1: 8 is to be His witnesses in Jerusalem, Judea, Samaria and to the ends of the earth. For us, this means that we are to begin at home but also to share Christ's love through living out our Values to the ends of the earth.
Our approach is to partner with benevolent and mission agencies that are making great impact in sharing the Gospel through specific emphases as well as through providing "a cup of water in Jesus' name".
Our Church Family is committed to compassionate outreach, not only by helping within our community, or just our local Georgetown area, but also across America and across the globe.