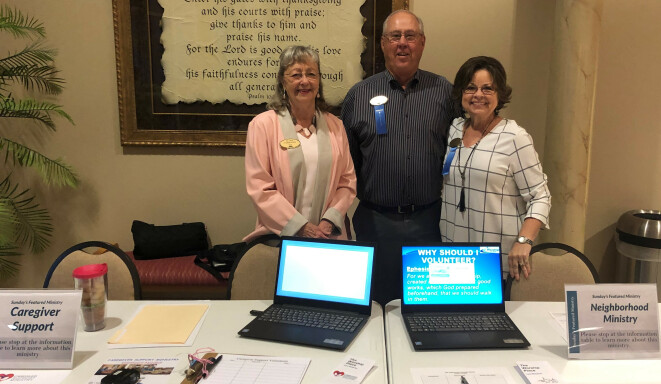 We believe that everyone has special gifts, abilities, and passions tailored for them by God. It is a part of who we are to use these gifts to serve our church, our loved ones, and our communities. There is no greater joy than to serve one another!
Neighborhood Inreach Ministry
Neighborhood Ambassadors endeavors to help keep a connection with all our members, in order to assure that "no sheep is left behind." Volunteers contact on a regular basis a small group of congregation members living in their assigned neighborhood, either via phone, email or personal contact. They identify ministry needs and/or prayer requests. To be a part of this team, contact Becky Washington.