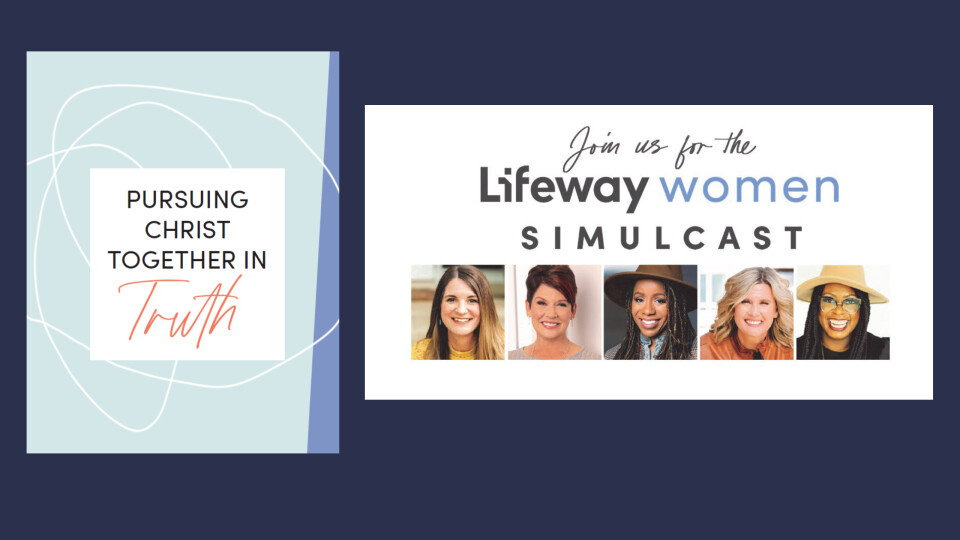 Friday, June 09, 2023, 10:00 AM - 3:30 PM
In the never-ending chaos of the world, we'll take refuge in the unchanging truth of God's Word and together we'll turn our eyes to Christ―our Living Truth―and explore what it means to walk in truth, speak truth in love, and so much more. At this one-day digital event, we'll give God time in our busy schedules to hear His voice, spend a day centering our hearts on His Word, and engage with women who, like you, believe God's Word changes lives. Get ready to be replenished in your faith by learning from some of today's top Bible teachers—women who are confident in the truth and relevance of God's Word for our lives today. This event will feature Jen Wilkin, Jennifer Rothschild, Kristi McLelland, Elizabeth Woodson, Jada Edwards, and more!
We hope you will join this high-energy, virtual experience to gain encouragement to continue pursuing Christ in the midst of your daily life.
$5 per person; pay at the door
Doors open at 9:30 am
Lunch is provided
Final day to register is Monday, June 5
Online registration below or call Nancy at the church office 512-869-1310, ext. 1000