To register for the next Starting Point Membership Class, please contact the church office, 512-869-1310 ext. 1000, or check the Events Page.
The Worship Place is a community of committed Christians who have covenanted with God and one another to grow into the image of Jesus Christ, and we're excited that you are considering The Worship Place as the church you want to call home. Our Membership Class is the place to go to hear about what we believe God is doing in and through The Worship Place, and it also provides us an opportunity to get to know you and your story.
The class consists of three sessions, and is comprised of a time to learn about the story of The Worship Place and share your own salvation story. Being a member of a church is not like being a member of a club or social group. It's a covenant relationship. A commitment FROM you and a commitment TO you.
Each session is one and half hours long, and meets once a week over three consecutive weeks. In the first session, we'll cover The Worship Place history, core values, and what's currently happening. In the second session, you'll learn more about The Worship Place culture and have the opportunity to briefly share your story. In the third session, you'll learn more about the importance of church membership and take the next steps toward active involvement.
Finally, at our next Celebration Service, we'll affirm our covenant to God and one another and celebrate our new members.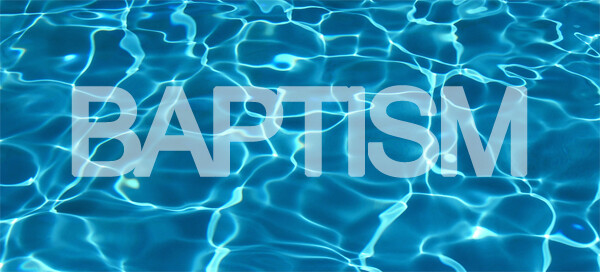 If you are interested in being baptized or learning more about baptism, please contact Nancy Snyder, , or 512-869-1310 ext. 1000.

We believe in "biblical baptism." What does that mean? For us, it means to follow the command of Jesus in Matthew 28:19-20: "Go therefore and make disciples, baptizing them in the name of the Father, the Son and the Holy Spirit, teaching them to obey all that I have commanded." We see baptism as a natural step in the discipleship process. It's a choice a believer makes to publicly identify with Jesus, proclaiming faith in Him as Savior. Biblical baptism is a decision that each believer makes individually, not a decision that parents make for their children. Baptism doesn't save you, but it is a declaration that you have been saved and that you want to align yourself with the family of God in Jesus Christ.
As an interdenominational church, we do not focus on the mode of baptism, only the act of obedience as believers. We encourage baptism by immersion because of the beautiful symbolism it represents of a person's physical body being buried in death with Christ, then raised to new spiritual life with Christ forever. However, we know that people come from different traditions and also may face physical limitations. Therefore, you may choose the mode of your baptism.