Janie Peak
Business Administrator
Office: 512-869-1310, ext. 1004
E-Mail:

My family moved to Georgetown, Texas when I was 15. I graduated from Georgetown High School and then attended Southwestern University where I received a degree in Accounting. Shortly after I graduated, I married David, my high school sweetheart. My first job after graduation was working as an auditor for 2 years at KPMG, a large Public Accounting firm. During my time at KPMG, I passed the CPA exam and received my license as a Certified Public Accountant. My next job was working for a high-tech firm in Austin, which I loved, but was away from home too much. So, in 1998 I started my own accounting practice working with several local real estate developers, so that I could be home with my 3 children. After running my own business for 16 years, I heard from a dear friend that The Worship Place was looking for a new Accountant and I applied for the job. I have thoroughly enjoyed being here and have seen tremendous growth in such a short time. The Worship Place is a wonderful place to work and has truly been a blessing to me!
Karen Quillen
Services and Events Coordinator
Office: 512-869-1310, 1012
E-Mail:

Born and raised in Southern California, my husband, Dennis, and I have loved living in Sun City since 2009. I earned a bachelor's and master's degree in Business and worked in the insurance and banking industries prior to beginning a teaching career. After 24 years in the classroom, I retired in 2009 and we pulled up our California roots and transplanted ourselves in Texas. After being "retired" for 6 years, I felt I had a calling to serve and that brought me to my position at The Worship Place. It is a blessing to work with the staff here and to serve the wonderful people who call this their worship home. Dennis and I are very proud of our two sons, Erik and Ethan. Erik and his wife, Holly, are parents to our two wonderful grandchildren, Jadon and Ellie, and live in South Pasadena, California. Ethan and his wife, Andrea, live in Fairlee, Vermont. It's good we enjoy travel; they have given us the true "coast to coast" experience.
Rachelle Huber
Pastoral & Membership Coordinator
Office: 512-869-1310, ext. 1006
E-Mail:

I was born in Québec, Canada and grew up in a small French-Canadian town in the Laurentides, northwest of Montréal. My family and church life, as well as schooling were all in French. Interestingly, to this day, I still pray and count in French. Shortly after arriving in the United States in 1974, I was stationed with the Canadian Consulate in Minneapolis, Minnesota. In 1980, I became a naturalized citizen, logistically a Minnesotan. My career involved working with international executives, and I specialized in Administration, Facility and Office Management, as well as Human Resources. Fluent in French and English, my continuing career path led to companies such as Honeywell and Mall of America. I was part of the original team involved in opening "Mall of America." My husband, Brad, and I moved to Sun City in 2014 escaping a record-setting cold winter in Minnesota. Our interests include golf, music, reading and auto racing.
Laura Hunter
Communications Coordinator
Office: 512-869-1310, ext. 1008
E-Mail:

My beginnings in administrative church work began in 2001 when I became a Pastor's Assistant for a new church plant in Mt. Airy, Maryland. As 1 of 2 staff members, my duties ranged from financial tasks to event/worship planning, ministry organization, and volunteer coordinating. After raising our 2 children, Scott and Jessica, in Maryland, my husband, Tyler, and I moved to Georgetown in 2009, back to the town of our alma mater, Southwestern University, where we had met in 1983. We decided it was time to live closer to extended family, who reside in Sun City and San Antonio. I came on staff at The Worship Place in May 2010 as Secretary, and then Church Editor. After taking a brief leave of absence in 2016-2017, I returned in November of 2017 as Communications Coordinator. It has been exciting to be a part of all the changes and growth that have taken place, and I am honored to work with such an enjoyable and loyal team.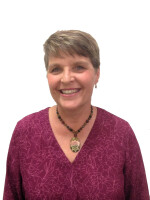 Kim Glenn
Receptionist
Office: 512-869-1310, ext. 1014 or 1000
E-Mail:

I was blessed to be born and raised in the beautiful State of Maine. Home was seven acres with pets galore. Weekends of camping with my family secured my love of the great outdoors. Summers were spent at our family cottage on the ocean and boating on our Grand Banks cruiser. After graduating with an Associate's Degree in Animal Science, I set my sights on becoming a veterinarian, but alas, God had other plans! In 1991, I moved to So CA where I met my husband, Tommy, and where I worked at a law firm as legal assistant to the managing partner. In 1996, Tommy and I moved to Temecula, CA, and became members of a wonderful church where we both came to know Jesus as our Lord and Savior and were baptized. I grew up going to church, but I didn't understand the difference between knowing OF Jesus and knowing Jesus – having a relationship with Him. The days and months that followed were full of wonder as God made Himself known to us in so many different ways. He is still "awe-ing" us all these years later! I began work at the church as assistant to the Administrative Pastor. It was a special time. In 2003, family needs moved us to Tucson, AZ where I returned to work in the legal field at the University of Arizona's Office of the General Counsel. In 2008, Tommy's career brought us to Austin and in 2010, we moved to Sun City Texas and where this year many prayers were answered as I became the Receptionist at TWP's Welcome Center. God has brought me full circle – back to doing what I love most – serving people!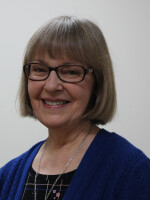 Sheryl Harris
Part-time Receptionist
Office: 512-869-1310, ext. 1000
E-Mail:

I was born in the beautiful state of Washington. My father was with a major oil company, giving us the opportunity to live in several different states. My family moved to Houston, Texas when I was in middle school, so I consider myself a native Texan.
I began working with a Christian ministry and publishing company in the late seventies. When the company moved out of Houston, I joined an environmental and civil engineering consulting firm, working with several engineers. I was with the company over twenty eight years as an office manager and administrative assistant.
My family and I moved to Sun City in 2011 and began attending The Worship Place. After several years of working in various volunteer positions here, I am honored to now be a part of the staff. It's with a joyful and grateful heart that I serve the many people of The Worship Place.
My daughter and her husband live in Austin and are parents to my four wonderful granddaughters. It's a huge blessing to have them close to Sun City and I enjoy spending time with them, along with hiking the beautiful trails throughout this area, reading, and music.
Kay Merritt
Finance Assistant
E-Mail:

I hold a Bachelor of Arts Degree in Business Administration with minors in Accounting and Management, and spent most of my career working in Administration, Personnel or Accounting in various industries. I am a retired First Sergeant from the U.S. Army with 21 years of combined active and reserve service. My father was also in the military, so this has given me the opportunity to live extensively in international locations. My husband, Ron, and I have a shared family with five children, eight grandchildren, and six great-grandchildren. I have had the privilege of working in the accounting office at The Worship Place since 2009.
Christy Newberry
Assistant Worship Leader
E-Mail:

I grew up on a farm near Floydada, TX where I spent my childhood singing with my mom and sister in church. I had the privilege to tour with the Continental Singers for two summers, sharing the message of Jesus Christ in Brazil, South Africa, England, Scotland, Belgium, and the United States. I attended Wayland Baptist University in Plainview, TX where I met my husband, Paul. While serving at our first full-time church in Anson, Texas, I completed my Bachelor of Arts degree at Hardin-Simmons University. We spent the next 35 years traveling full-time singing in revivals, retreats, camps, concerts and mission opportunities.
I loved our life on the road singing and ministering together, but I love the opportunity to serve at TWP even more. God has blessed us so much in allowing us to stay in one place, plant roots, and build relationships. The Lord also allows me to spend at least a month each year on mission trips to Ukraine.
Brad Huber
Senior Facilities Manager
Office: 512-869-1310, ext. 1010
E-Mail:

I was born in Minneapolis, Minnesota in 1955, and grew up across the street from the Twins and Vikings Stadium, back in the day when the only rule was to be home for dinner. I attended St. Kevin's Catholic School through 6th grade and then continued through high school in Bloomington Public Schools. I always tinkered with mechanical stuff, so it worked out that I attended Dunwoody Industrial Institute, then spent over 40 years working with commercial and industrial HVAC equipment. I stayed involved with the Catholic Church all my life, and my wife, Rachelle, and I were married in 1985 at Pax Christi Catholic Church in Eden Prairie, Minnesota. We moved to Sun City in August 2014 and eventually God's plan led me to The Worship Place. My life experience with buildings is being put to good use in this House of God. A good plan indeed.
Frank San Miguel
Facilities Manager
E-Mail:

I was born in Taylor and grew up as the oldest son with many responsibilities. I worked as a painter in Houston before returning to Taylor to work as a router operator. In 1994, I joined the staff at Southwestern University as a building attendant, and after 20 years, retired from the University in November 2014. I have been on staff at The Worship Place since June 2014 and feel very blessed to work here. I enjoy bike riding, reading, fishing, and spending time with family.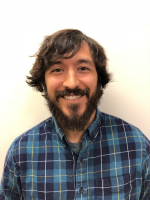 Zachary Gomez
Facilities Associate
E-Mail:

I was born and raised in Austin, but in middle school our family moved onto 3 acres in the country of Hutto. I graduated from Hutto High School and then attended Oral Roberts University in Tulsa, OK, obtaining a degree in Theology with an emphasis in Pastoral Care. I spent some time in graduate school for Marriage and Family Therapy, but the Lord detoured me so I left school and returned home. While my hope had been to do church work, the Lord led me into more administrative and service roles at various places over the last several years. Working at The Worship Place is my first paid church staff position. I'm grateful for the path the Lord has me on, because I know it is preparing me for the greater purpose He has for my life. I'm married to an amazing woman and have two beautiful children. I aspire to advance the kingdom through our family and through the fulfillment of the dreams in our hearts, which involve business, music and the arts. I love God, people, meaningful conversations, solving problems, nature, sports and movies.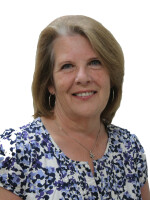 Coletti Barnett
Kitchen Coordinator
E-Mail: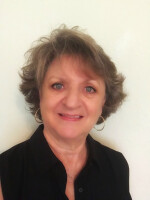 Karen Jackson
Accompanist, Rocky Hollow Campus
E-Mail:

My involvement in church work began the day I was born into a pastor's home. My Dad pastored Texas churches for over 60 years and my Mom worked tirelessly beside him. I began piano lessons when I was seven years old and continued for the next twelve years. I was in the eighth grade when I first began playing for church services. The longest I served was as church organist at Wylie Baptist church for fifteen years.
I married a musician and together we toured with a quartet and later as a duet. An outstanding part of that musical journey was when we were invited to attend the 2000 Summer Olympics in Sydney, Australia to minister in the Olympic Village.
I love music, but the true calling of my life is serving individuals with communication disabilities. I received a Bachelor's degree in Speech Therapy from Hardin-Simmons University and a Master's degree from Abilene Christian University in Communication Disorders. I worked as a Speech Language Pathologist in hospitals, rehabilitation centers and public schools for 15 years before pursuing additional graduate hours in Educational Administration. I then dedicated the next 25 years of my life to serving students with disabilities and their families as Director of Special Education in three school districts and as Executive Director of Special Programs the last four years of my career.
My husband and I moved to Sun City in September of 2010 but we continued to attend church at Parmer Lane Baptist church in Austin where he served as Music Minister. He passed away the following summer and I joined The Worship Place and sang in the choir. I began playing piano for the Praise Team at Rocky Hollow when that campus opened in September 2016. It has been a blessing to see that campus grow and reach out to others. I love serving and being part of The Worship Place family!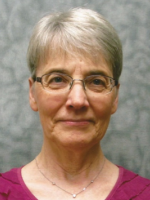 Lyn Lee
Pianist/Accompanist, Sun City Campus
E-Mail:

I was born and raised in Port Arthur, Texas. My accompanist interests started when I was a young teen, playing for adult Sunday School classes, children, youth, adult, and senior adult choirs, and elementary school, middle school and high school choirs. I "retired" in 2005 after 20 years as church organist at First Baptist Church, Nederland, Texas. Shortly after, I played the piano as needed in local churches in the Nederland area. I was employed by Nederland Independent School District from 1987-2009 as an educational aide. Upon retiring, Perry and I moved to Sun City in July, 2009. I have been The Worship Place Sun City Campus pianist/accompanist since June 2010. We have 2 married daughters, 3 granddaughters and 2 grandsons living in Nederland.
I thank God for the talents He has given me to use for His glory. I appreciate the support I had from my parents to stick with piano lessons and daily practicing.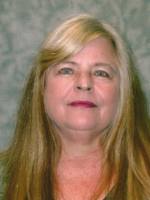 Debra Sirois
Organist/Accompanist, Sun City Campus
E-Mail:

I have served as Organist or Pianist in multiple Christian denomination churches since 1963 at the age of 8 and have continued undergraduate studies at Southwest Texas State. I have had opportunities to play some of the world's largest and notable pipe organs in the US, Austria, England and India. I studied classical piano and organ music, and accompanied for choral organizations, opera, musical theatre, orchestral and chamber music. My husband, Mark, is also a musician. I enjoy composing, arranging and recording music in our home studio.