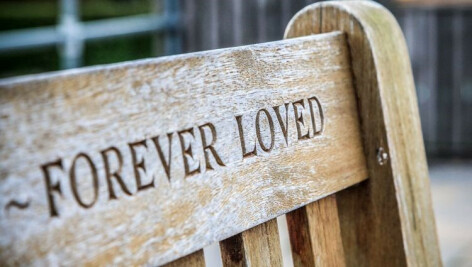 Celebration of Life
We are here to help you during your time of need. These services are available to members and non-members. The cost of the service will vary based on individual family needs, requests, and church membership. We work closely with the funeral home of your choosing (listed below) and our pastors, staff and volunteers to ensure that each detail is addressed for a beautiful celebration of your loved one's life.
What We Offer
Coordination with the funeral home of your choosing to help plan and implement the service
Pastoral staff
Musicians
Song leaders
Audio/visual professionals to assist in presentations
A recorded DVD of the service and copies provided to family members
A reception of cookies and beverage following the service is provided by the church, upon request
A host to assist the family on the day of the service
Funeral Homes
Cook-Walden David Funeral Home
512-863-2564
Ramsey Funeral Home & Cremation Services
512-869-7775
The Gabriels Funeral Chapel and Crematory
512-869-8888
Advanced Planning
Planning your own funeral or memorial service can provide peace-of-mind to you and your family. Pick up and complete one of our Advanced Planning Guides, so you can design and specify the type of service you would like to celebrate your life. Your family will have fewer difficult decisions to make during an emotional time.
Memorial Services Currently Scheduled at The Worship Place
If you are looking for information on a currently scheduled Memorial Service or funeral, please call the church office, 512-869-1310.