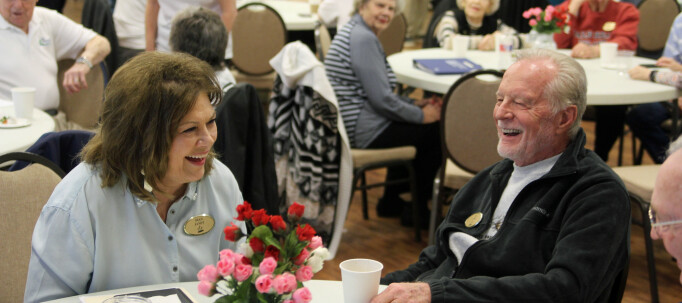 There are a variety of fellowship opportunities at TWP awaiting your involvement. We look forward to seeing you!
Book Clubs
Christian Literature Book Club meets the third Monday of each month at 9:30 am, providing Christian fellowship for readers in our church and community through faith-filled book selections.
TWP Book Club meets the 3rd Tuesday of each month at 1:30 pm to discuss books that relate to our lives as Christians. Both meet at our Sun City campus.
Fellowship Tuesday
This group meets the 2nd and 4th Tuesdays of each month from 1:00 - 4:00 pm in our Fellowship Hall, Sun City campus, for fellowship and to produce a wide variety of handmade items that are donated to local organizations in need.